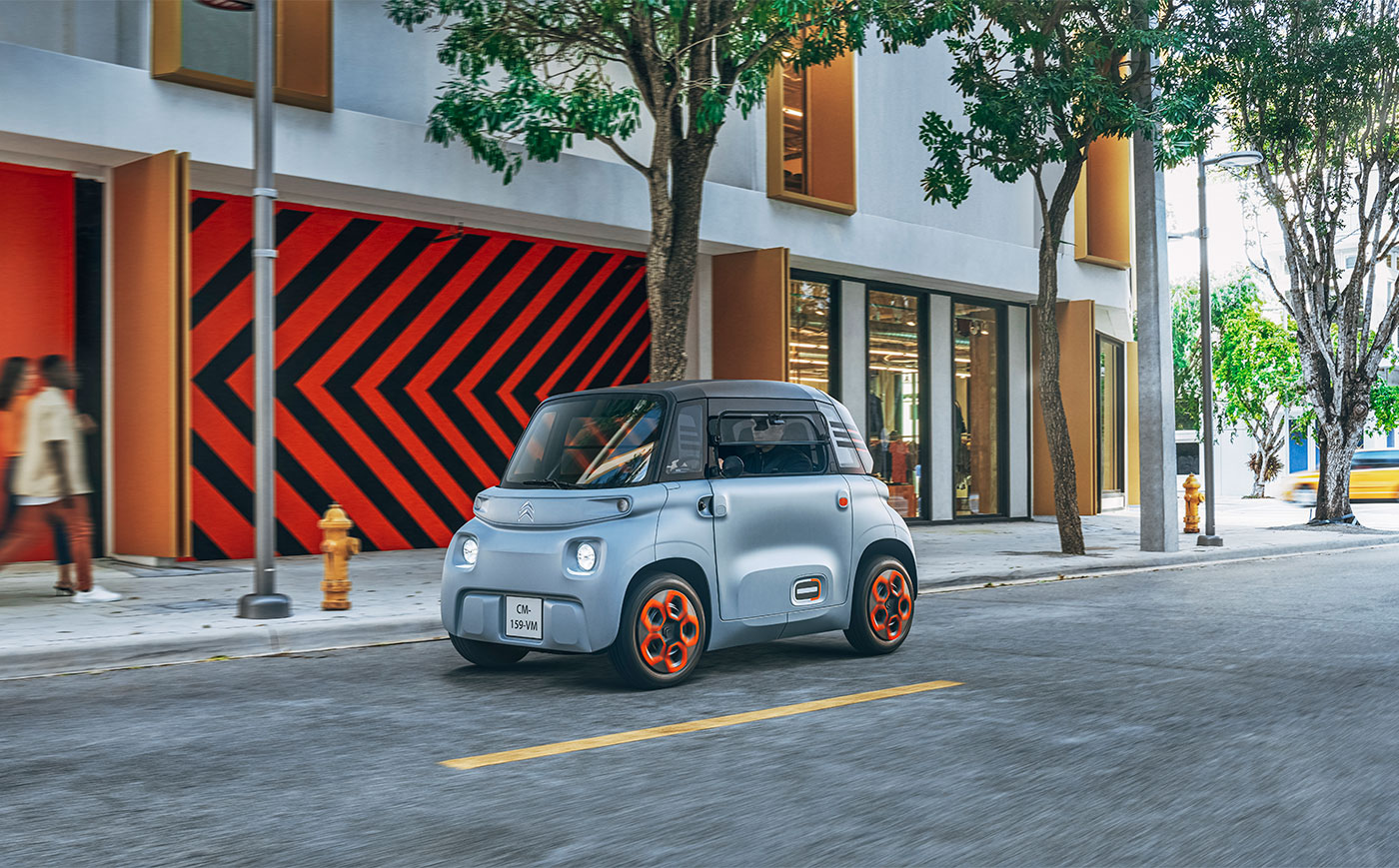 Citroen AMI - 100% Εlectric
Ami has been designed from the ground up to be as eco-friendly as possible, so the designers have ensured that every vehicle part on the Ami is 100% recyclable apart from the battery which is 100% recyclable.​
Driving Ami around the city couldn't be easier thanks to its ultra-compact length of just 2.41m and super-tight turning circle of 7.2m – tighter than a London taxi! Even with Ami's ultra-compact size, it still features a ride height that enables you to sit at the same height as other drivers on the road.​​
Αcost effective, safe alternative to public transport in towns and cities with two seats. Citroën Ami may be small but it still has many practical storage areas as well as a baggage area in front of the passenger seat (whilst still giving the passenger plenty of leg room).
With a range of 75 km and a top speed of 45km/h, the Ami is a modern solution for modern mobility needs, like nipping around cities or popping to your local supermarket with zero fuss. Ami is the mobility solution for today, and tomorrow. ​